Voting Information in Ventura County
Click here for a printable PDF on how to vote in person. NOT by mail.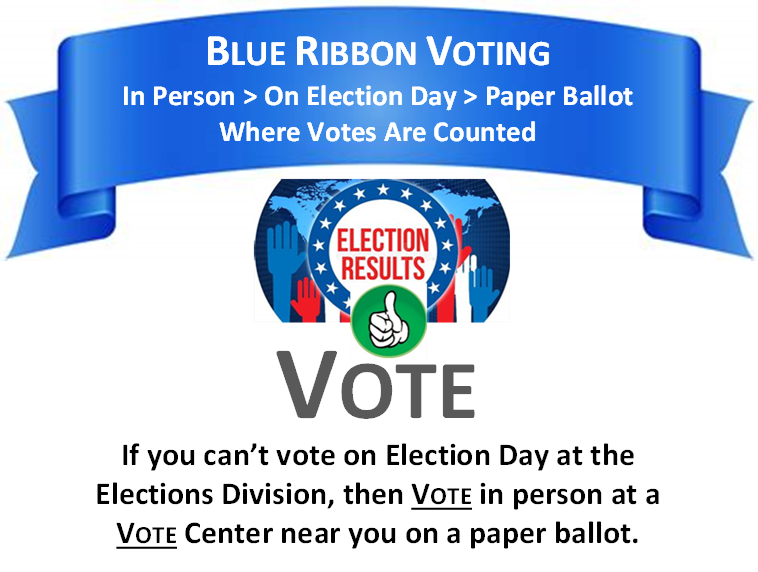 Constitutional conservatives prefer a ballot box and in-person voting. The VCRA encourages men and women to cherish and protect our election integrity by embracing the responsibility and actions of self-governing people: cast your vote in person, guard your ballot's chain of custody.